Media Cats Team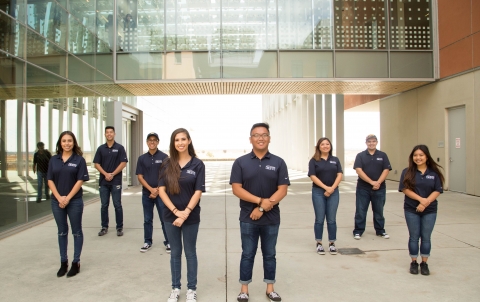 Sierra Appell - Office Project Manager & Photographer/Videographer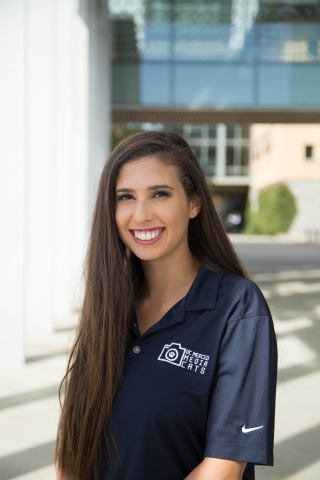 Sierra is a fourth year Psychology major at UC Merced. She was born and raised in Los Angeles, California. Sierra has a passion for capturing candid moments of joy and happiness. Through Media Cats, she gets to use that love to promote students at UC Merced. After UC Merced, Sierra plans to become an elementary school teacher, but she hopes to be able to photograph and film events on the side. Sierra is involved in Delta Gamma, Psi Chi, and is a potential new member of Alpha Phi Omega. Sierra hopes that when she leaves UC Merced, she is leaving the feeling of hope and happiness behind with the current and future students.
Juan Rodriguez - Photographer/Videographer Lead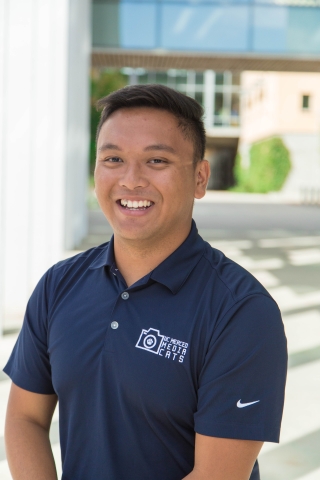 Juan is a third year Psychology major with a minor in Business Management & Economics. He grew up in Eagle Rock, CA. His passion for photo and video grew ever since he got his first camera in high school! Besides being a Media Cat, he is also the team captain & treasurer for the UC Merced Archery Team! They travel around California and compete against other Schools! After graduating, Juan is hoping to get into the business world; working with advertising and marketing, and maybe even get into the film industry.
Celina Chanthanouvong - Social Media Assistant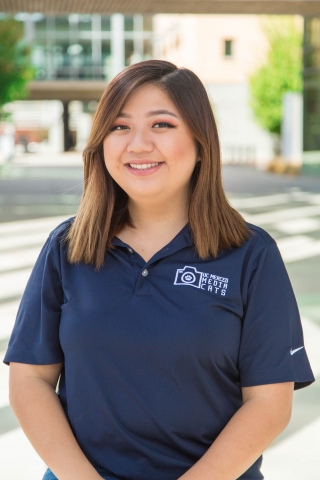 Celina is a third year Sociology and Global Art Studies major at UC Merced. Celina grew up in Modesto, California, which is located in the Central Valley. She has a strong passion for creativity and loves to think outside the box. After college, Celina hopes to have a career in marketing. On campus, Celina is involved in many clubs and organizations such as: Circle K International and VOICES. She is also a photographer, writer, and social media intern for the Merced Arts Council.
Connie Saucedo - Social Media Assistant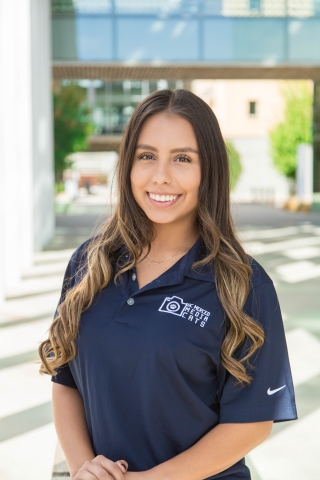 Connie is a fourth year Management and Business Economics major with a minor in Psychology at UC Merced. She was born and raised in West Los Angeles, California. Connie has a strong passion for the the subjects listed above and hopes to pursue a career in marketing. After graduating in 2018, Connie plans on attending graduate school to obtain her Masters in Business Administration with an emphasis in Marketing. Connie loves all the endless opportunities that UC Merced has to offer and is involved in several organizations such as: Delta Gamma, Fiat Lux Scholars Program, UNICEF, Latino Associated Students, Campus Activities Board, Student Brand Manager for Red Bull and she is a founding father of the professional fraternity, Delta Sigma Pi. She is very thankful for the opportunity to work with Media Cats and is excited to see what the future holds.
Michael Tien - Graphic Designer
Michael is a third year Economics Major at UC Merced from Sacramento, California. He has always been interested in anything that allows him to think outside the box and be creative, which has led him to become a self-taught graphic designer today! In the future, he hopes to pursue a career in marketing and project management for a company in Tech. Aside from being a Media Cat, Michael is also the Economics Ambassador of the UC Merced Business Consortium, a member of the Pilipino American Alliance, and serves on the Executive Board of the Professional Business Fraternity, Alpha Kappa Psi.
Adela Anne Vitug - Photographer/Videographer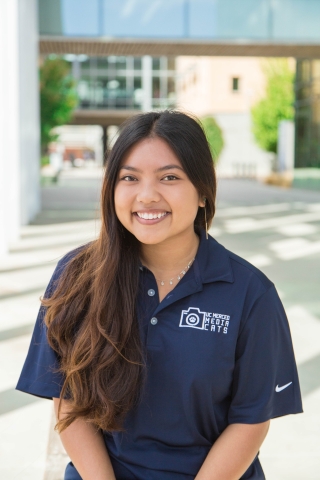 Adela is a third year Human Biology major with a minor in Psychology at UC Merced. She was born and raised in the Bay Area. Adela is an inspired and deeply passionate photographer, focusing on the essence of the skies, portrait photography and storytelling. Aside from Media Cats, Adela is in Delta Delta Delta and is a campus manager for the apparel brand, University Tees. She looks forward to working with Media Cats to expand her knowledge in media and contribute to leaving a positive influence on the campus community. She hopes to one day be able to travel the world, connect with and inspire others through her mantra of "good vibes only."
Ezer Angeles - Photographer/Videographer
Ezer is a second year Computer Science & Engineering student at UC Merced. He grew up in Mountain View, CA and is now at UC Merced for his undergraduate degree, with hopes of pursuing a career in software engineering. Ezer has had a passion for film and photography ever since he graduated from middle school. He hopes to bring a wide variety of entertaining content to the Bobcat community.
Jesus Ochoa - Photographer/Videographer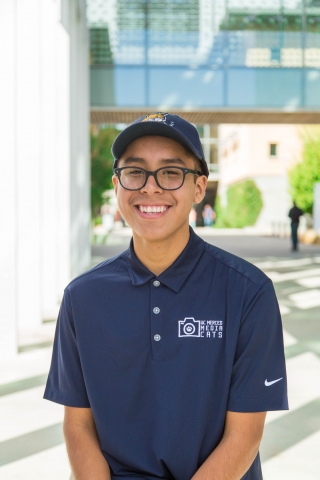 Jesus is a first year majoring in History. Jesus was born in San Bruno and later moved to a small town near Fresno called Dinuba. In Dinuba, he took a photography course for one year. He was inspired from watching documentaries and reading magazines, such as Times Magazines and National Geographic, and hopes to achieve that level of skill and see his work in National Geographic. Aside from Media Cats, he's a cook, guitarist, and always up for an adventure.