MediaCats Team
LinhChi Du - Student Supervisor & Photographer/Videographer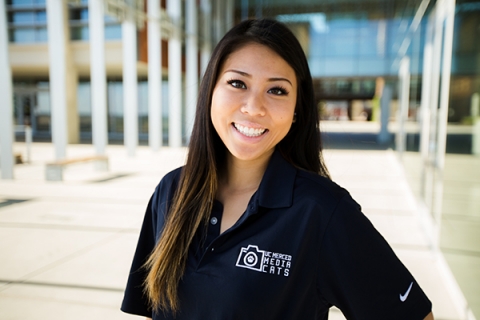 LinhChi is a fourth year at UC Merced majoring in Business Management and Economics with a minor in Psychology. She was born and raised in San Jose, California. LinhChi will be spending her last semester as an undergraduate studying abroad in Rome, Italy! She hopes to have a future career in business marketing. LinhChi is involved in multiple organizations on campus such as Delta Gamma, Delta Sigma Pi and Vietnamese Student Association. She has had a growing interest in film production and photography and has enjoyed working as a Media Cat!
Mark Paragas - Photographer/Videographer Lead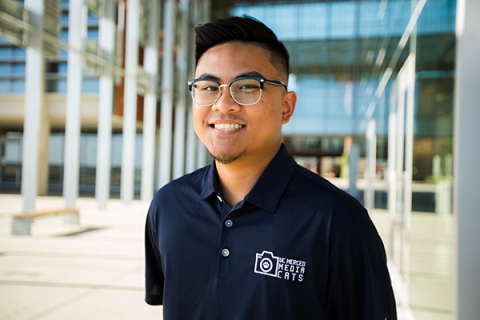 Mark is a fourth year Cognitive Science student at UC Merced. He was born and raised in Vancouver, Canada and moved to Sacramento at the age of eight. Mark has taken photos with his DSLR for about five years, and loves taking photos of cities and landscapes. With a passion for dance, Mark is a member of Intro Movement and Division Workshops on campus. With skills in photography and videography, he hopes to produce quality media for the UC Merced community.
Celina Chanthanouvong - Social Media Assistant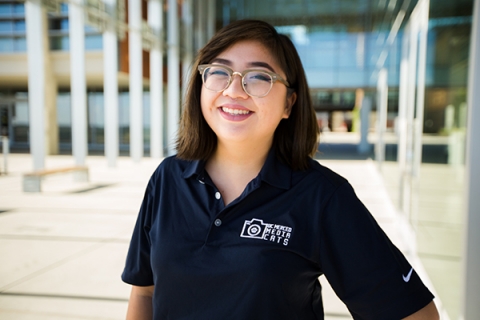 Celina is a second year Global Art Studies Program Major at UC Merced. Celina grew up in Modesto, California, which is located in the Central Valley. She has a strong passion for creativity and loves to think outside the box. After college, Celina hopes to have a career in marketing. On campus, Celina is involved in many clubs and organizations such as: Circle K International, VOICES and LAMBDA. She is also a photographer, writer, and social media chair for UC Merced's newspaper, The Prodigy News.
Phat Tran - Photographer/Videographer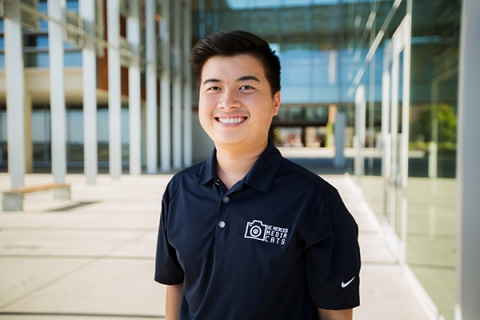 Phat is a fifth year Economics major at UC Merced. He was born in Vietnam and moved to the Bay Area when he was six years old. Phat started doing photography in high school while taking a photography class. His passion for photography and videography was inspired by photographers and videographers like Casey Neistat and Rory Kramer. Aside from Media Cats, Phat is in Alpha Phi Omega, National Coed Service Fraternity, and serves ASUCM Campus Activities Board as a photographer. Phat hopes to one day be able to create content that inspires people to go out and do what they love.
Connie Saucedo - Social Media Assistant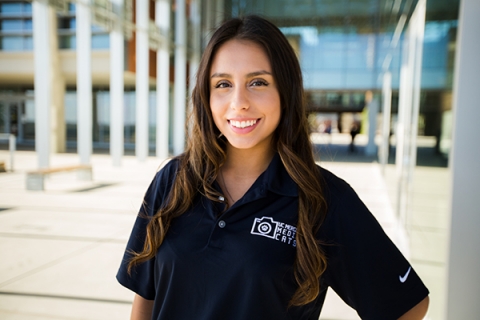 Connie is a third year Management and Business Economics major with a minor in Psychology at UC Merced. She was born and raised in West Los Angeles, California. Connie has a strong passion for the the subjects listed above and hopes to pursue a career in marketing. After graduating in 2018, Connie plans on attending grad school to obtain her Masters in Business Administration with an emphasis in Marketing. Connie loves all the endless opportunities that UC Merced has to offer and is involved in several organizations such as: Delta Gamma, Fiat Lux Scholars Program, UNICEF, Latino Associated Students and she is a founding father of the professional fraternity, Delta Sigma Pi. She is very thankful for the opportunity to work with Media Cats and is excited to see what the future holds.
Cristian Cisneros - Graphic Designer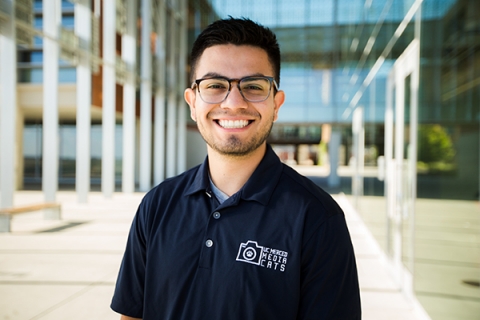 Cristian is a 4th year Spanish major. He was originally born in Mexico but moved to the Central Valley at the age of eight and has since lived in Atwater, CA. He picked up graphic design after taking a course in high school and has been practicing as a self-taught designer ever since! Aside from working as a Media Cat he is also a part of Kappa Sigma and volunteers at an elementary school in Atwater. Upon graduation he hopes to enroll in a multi subject credential/MA in teaching program and pursue a career in teaching.
Ezer Angeles - Photographer/Videographer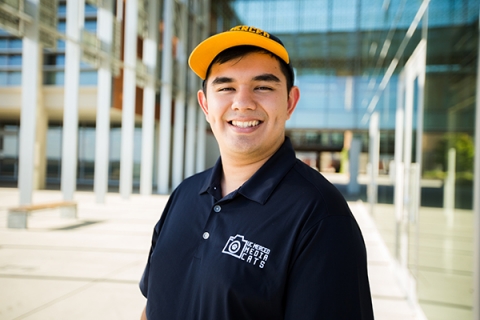 Ezer is a first year Computer Science & Engineering student at UC Merced. He grew up in Mountain View, CA and is now at UC Merced for his undergraduate degree, with hopes of pursuing a career in software engineering. Ezer has had a passion for film and photography ever since he graduated from middle school and he hopes to bring a wide variety of entertaining content to the Bobcat community.